Fire & Rescue NSW wishes you and your family a safe and happy festive season and New Year!
Help us, help you by taking action to ensure you and your family stay safe this festive season by following these tips.
Prevent decorative light / electrical fires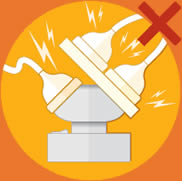 When setting up decorative lights and other electrical displays use only one item per power socket and don't overload power boards or piggy back double adaptors.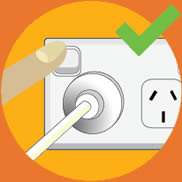 Switch off all electrical displays and decorative lights before going to bed.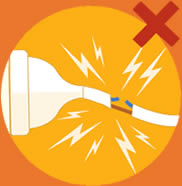 Check lights and electronic decorations for faults, worn plugs and frayed cords.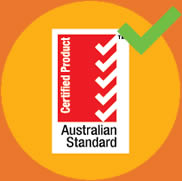 Only use decorative lights that have an Australian Standards label and follow manufacturer's instructions on setting up and operating.
Other festive season fire safety tips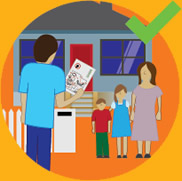 Make sure all guests staying in your home know your escape plan, including exits, where keys for deadlocks are kept and the location of fire extinguishers and fire blankets.
Candles should be used in a safe position away from Christmas trees or other flammable material and out of reach of children. Put them out if you leave the room and always before going to bed.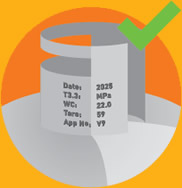 If you have a gas, electric or wood BBQ always check that it is in safe working order before lighting and that it is always in the care of a responsible adult when in use.
Make sure you have a sufficient number of working smoke alarms throughout your home that are tested regularly and are supported by a written home escape plan in case of fire.
Christmas Lights Test Burn
The video clearly shows how a fire can take hold in less than 3 minutes.
Keep looking when cooking
Never leave cooking unattended. Stay in the kitchen while cooking and turn off the stove before you leave.
Avoid cooking under the influence of alcohol or drugs.
Keep loose clothing, fabrics, tea towels, curtains and flammable items away from the stove.
Turn pot handles inwards. Pot handles hanging over the edge of the stove can be easily knocked or grabbed by children.
Keep your oven, rangehood and grill clean and in good working order. A build-up of grease and fat can ignite in a fire.
Did you know?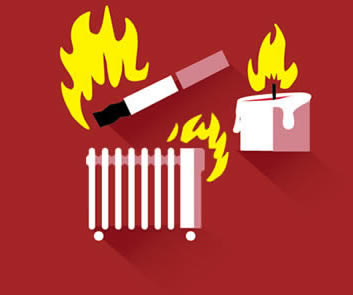 The use of heaters, cigarettes and candles are common causes of fires.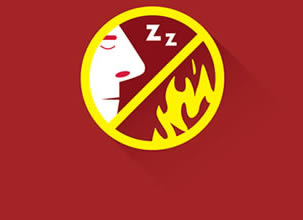 When you're asleep, you won't smell the smoke from a fire.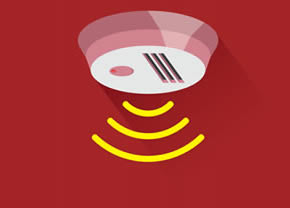 You're twice as likely to die in a home fire if you don't have a working smoke alarm.
Fire & Rescue NSW responds to approximately
4500
residential fires each year. Half of these fires start in the kitchen, mostly due to unattended cooking.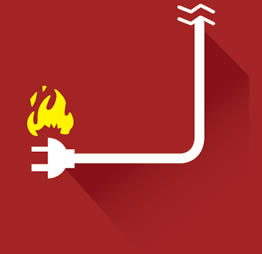 Electrical appliances and faults cause almost 40% of home fires.